San Francisco Festival
De Fabriek
Eindhoven, Netherlands
1992
This temporary installation/performance was created for an alternative space in a former factory in Holland. Moving play structures made acoustic sounds resembling industrial machinery, when activated by performers and audience members, to comprise a treatise comparing art with industry and play with work.
Wood, fabric, water, plexiglas, file folders, documents, gravel and wire cable.
Dimensions: 12′ H x 45′ W x 45′ L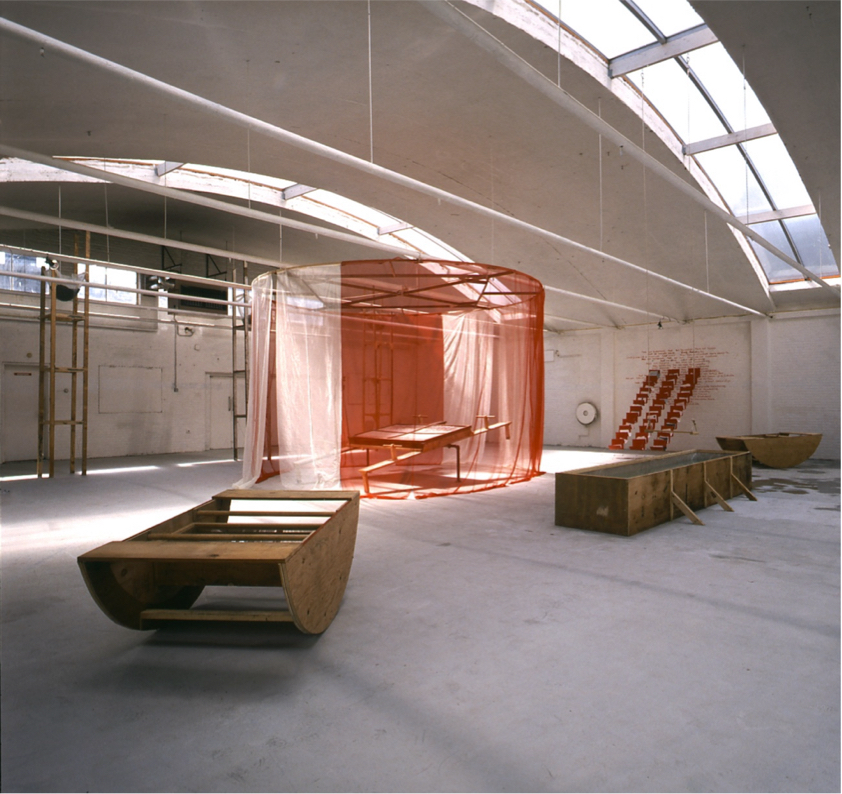 ---
Also see news articles