Projekt Polidstèni Sidlistè
Project of Humanizing a Housing Estate
Ostrava, (in the former) Czechoslovakia
1992
Dirt mural. Locally gathered dirt adhered to concrete wall.
Dimensions:
11 ft. x 11 ft. or
270 cm. x 270 cm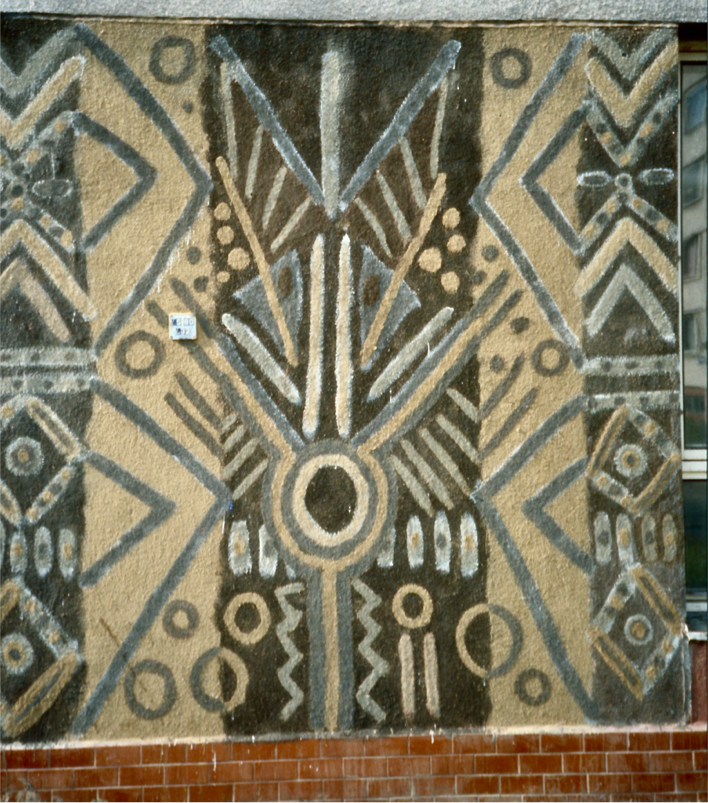 I travelled to Ostrava to join Aaron Noble, another artist from the San Francisco Festival in Eindhoven, Netherlands, to drum up local enthusiasm for a pilot muralist exchange project run by Parallel, an organization devoted to cultural exchange between San Francisco and the former Czechoslovakia.
All visible color in the mural is from local soil. Before my arrival, my host collected several samples from the surrounding environs.